Capturing Magic: Our Unique Approach to Glam Photo Booths
Fotably's Glam Photo Experience takes photo booths to the next level. It combines the vintage charm of our Bellows Photo Booth with a sprinkle of Hollywood glamour.
Our Booth's unique design draws people in, but the Glam Experience really steals the show. It provides high-quality, black-and-white photos that have that classic, timeless look.
What sets this experience apart is more than just the photos. From the moment guests step into our custom lighting, they feel like stars. It's an interactive experience that leaves a fun and memorable impression.
With our black and white Glam Photo Experience, you're not just getting photos – you're creating unforgettable moments.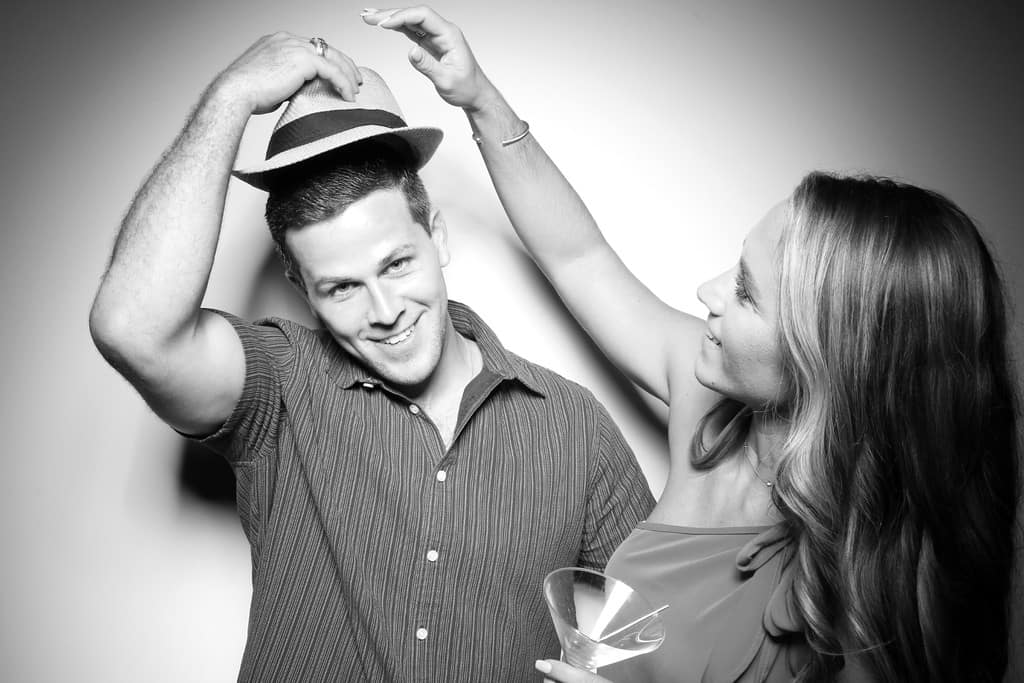 Thank you so much to Jordan Stewart and Trey Barker for having us at their wedding at Beckendorff Farms. We brought along our Bellows Portrait Photo Booth to create the "Kardashian Photo Booth" styled crisp black and white portrait look we are known for. We set up in the bar area using one of the gorgeous walls as our backdrop. Our selection of vintage prop curiosities rounded out the style. You can view the entire gallery here.