Our Bellows Vintage Portrait Photo Booth was a highlight of The Menil Collection's 35th Anniversary Gala, a circus-themed event held just outside the museum's stunning modernist building in Houston, Texas.
As guests arrived, they were greeted by a complete circus-inspired experience, with colorful tents, circus performers, and a big top-style stage. But it was our vintage portrait photo booth that drew a crowd.
Guests crowded around the booth, eager to snap a black-and-white portrait and channel their inner artist. With a selection of René Magritte-inspired hats and props, there was no shortage of ways to get creative and strike a pose.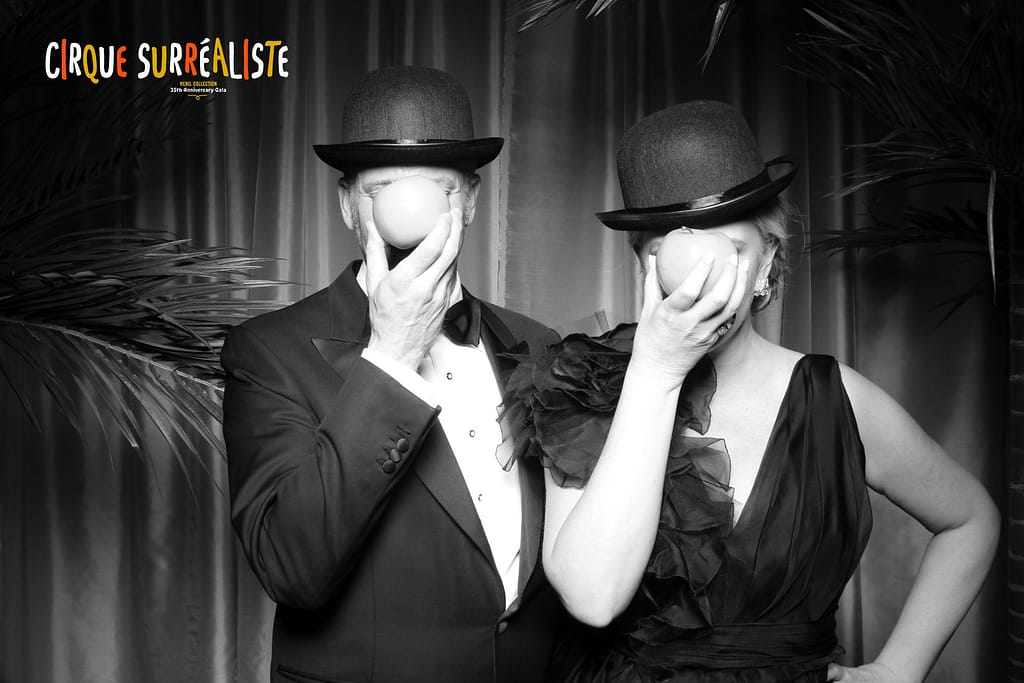 Throughout the evening, guests returned, again and again, capturing a range of moods, from silly to serious and everything in between.
In addition to the physical prints guests could take home with them, we also provided digital copies of all the photos via a custom online gallery and images texted directly to their phones. This allowed guests to share their photos with friends and family quickly and ensured that no one left the event without a keepsake.
Our Vintage Photo Booth activation was hugely successful at The Menil Collection's 35th Anniversary Gala. We had a blast helping guests capture memories and have a great time, and we can't wait to bring our Houston photo booth rental back to this fantastic museum in the future.